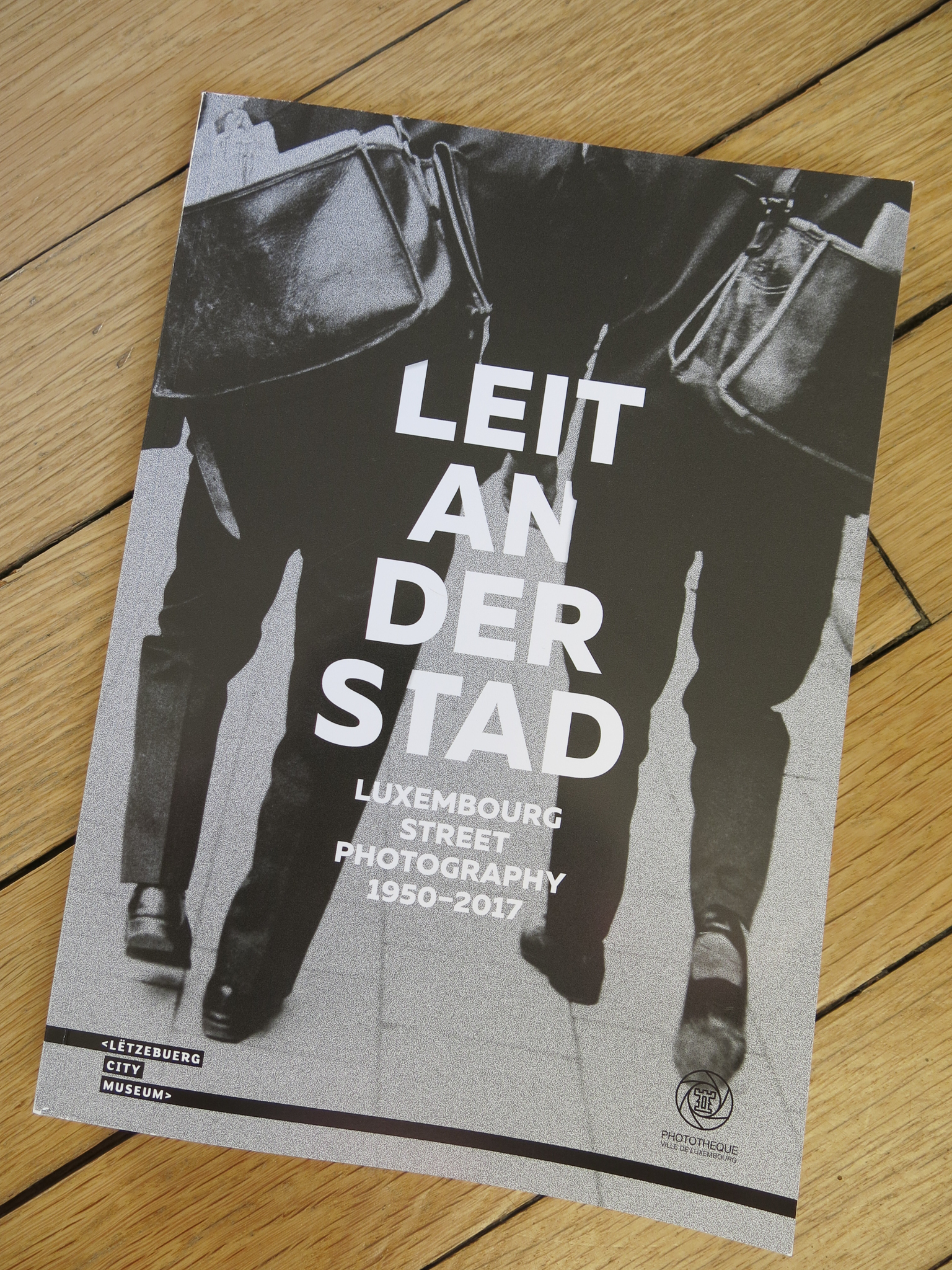 In february 2018, the catalogue of the photo exhibition "Leit an der Stad- Luxembourg Street Photography 1950-2017" held at the Lëtzebuerg City Museum has been released. This 180 page thick catalogue features all of the pictures on show at the museum (my own modest contribution of four pictures included) and a few very interesting articles and interviews on the subject of street photography.
The catalogue is on sale at the museum itself for 8,90.- and if you don't want to make the few extra steps you can get your copy at the librairie Ernster around the corner for 12,90.-
I can only recommend this catalogue as it features a very impressive set of pictures both old and new.