SYNONYM
Synonym is a hardcover, 104 pages thick photographic compendium of my black and white street photography from all over the world.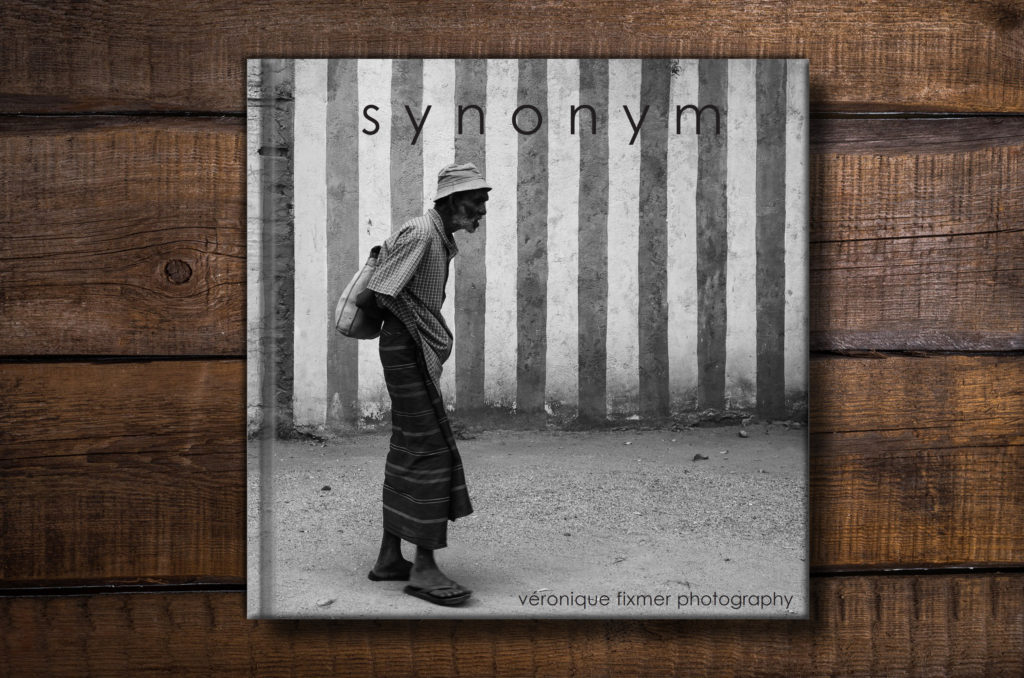 My first all black and white book has been self-published in january 2018 and has almost sold out.
Synonym is a  30/30cm large, hardcover photobook, with high quality paper  that has been printed in a 100 copies limited edition.
It sells for 45.- with free delivery in Luxembourg, and a shipping flatrate of 10.- for all other countries applies.
For more information about a purchase contact me using one of the contact form
Press reviews
"Véronique Fixmer travels to the four corners of the planet – from Tokyo to New York, passing through Essaouira, Trincomalee and Kathmandu – to better observe, with fresh eyes, her own home: her neighbors of Esch-sur-Alzette, the passers-by of the Grand-Rue or the procession of the Octave. People, streets, cities, continents … Silhouettes, often seen from behind, a light constantly changing, shadows. And then words that, like Baudelairian colors and perfumes, are called and answer to each other: faith, conviction, belief, trust, but also, contemplation, reflection, echo, shadow, or even distress, desolation , affliction, anxiety, trouble, torment …"
(translated from the french article : Tageblatt Nr64/ friday march 16th by C.C.)

"100 pages, 80 photos, from Luxembourg via Trier and Cologne to Beijing, Kathmandu, New York, Kyoto and Jakarta: In "synonym" you get to know these areas with their inhabitants from a very special point of view. Of course, the work does not contain simple portraits, but rather random, but very expressive scenes and partly intimate moments of everyday life."
(translated from the german article : Journal february 28th by Simone Molitor)